Tutor Albany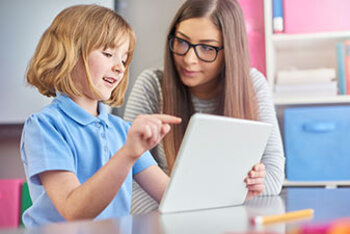 ACES (Inc.) offers specialist tuition in Albany, WA.
Tuition Options:
One one one:
Specialist tuition on a one-to-one basis with a single, individualised program - $80/hr (term fee).
Two on one:
Shared, two on one sessions; two students receive specialist tuition from a single tutor, each with separate, individualised programs - $45/student/hr (term fee).
***** NEW *****

ACES (Inc.) Computer Lab:Specialist Literacy and Numeracy tutoring made affordable.
Does your child need specialist tutoring but it is unaffordable?
ACES (Inc.) announces an exciting new alternative with our literacy and numeracy computer lab supported by a Commonwealth Grant received through the Stronger Communities Program. This allows us to provide our successful research-based intervention model for up to 5 students at a time with each hourly session running at the low cost of $20 per student.
How does it work?
Students work with a skilled tutor on our specially designed educational software which monitors student progress and is adjusted in real time to address the gaps in your child's literacy and numeracy skills.
This highly innovative approach is inspired by our successful Perth and Albany Clinics. The software programs were designed using strong research evidence. They have been successfully used both here and overseas to help children with learning difficulties.
If you think this is something that would benefit your child, we are currently taking enquiries for Term 2.
Contact us:
0429 691 603
albany@aceseducation.org.au
https://www.facebook.com/ACESAlbany/
Dr Eugenie Kestel will be consulting in Albany each term. To make an appointment for a free-of-charge confidential discussion, bookings are required.
Please submit your interest by completing the following form